Amazon Fire TV Stick Basic – How To install IPTV Extreme
Amazon Fire TV Stick :the stability and effectiveness of the remote control certainly put it at the top of the TV box category, as the most famous MX Box that, if you do not know, you can study here:
How to set up MXq TV Box from scratch to watch IPTV; Guide Step by step to the MXq Box setup
Unlike standard boxes, however, just like all the "brandized" devices, it is not possible to install our applications at will.
We must always refer to the Official Store of the device ( Amazon ).
Unfortunately, from the official Amazon Store, producer of the Fire TV Stick, have eliminated all the IPTV players for whom, who wanted to use one, would be in the absolute impossibility to do that.
The following is a guide step-by-step to installing IPTV Extreme on the Amazon Fire TV Stick bypassing the limitations imposed by the manufacturer.
How to install an Application from the official Store on Amazon Fire TV Stick
First open the AMAZON Fire TV Stick apps from this link and look for Downloader … download the corresponding App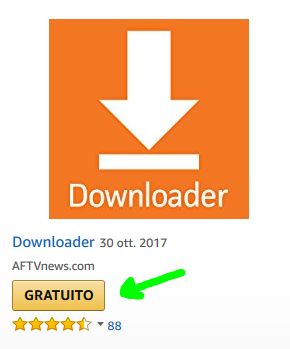 Click on FREE and immediately on Download now with 1-click

On our Stick, connected to the TV, after a few seconds we will see the required App installed.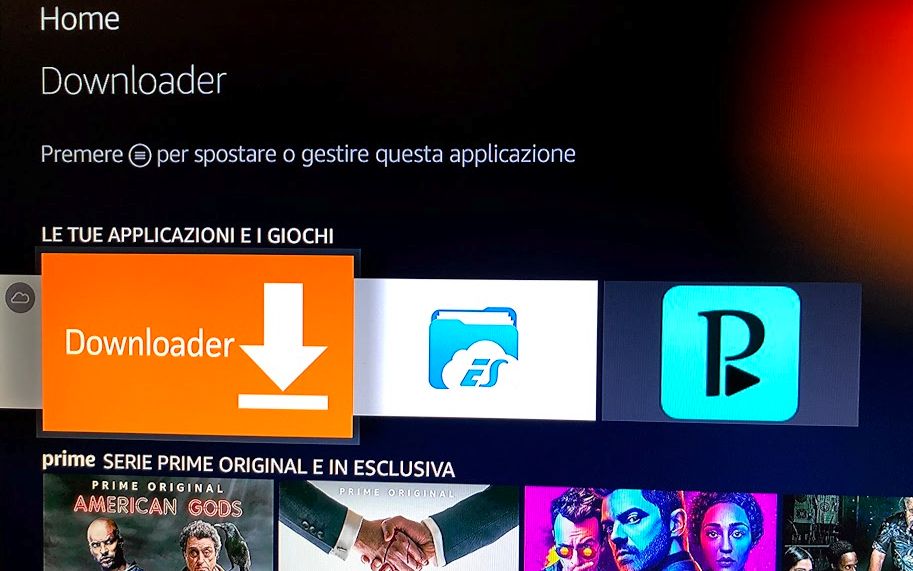 Enabling Applications from Unknown Sources on the Amazon Fire TV Stick
The second step is "Enable unknown source"s to install the Apps on our Amazon Fire TV Stick …
Long press the HOME button and choose SETTINGS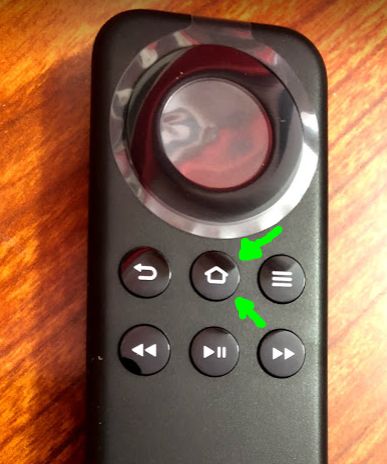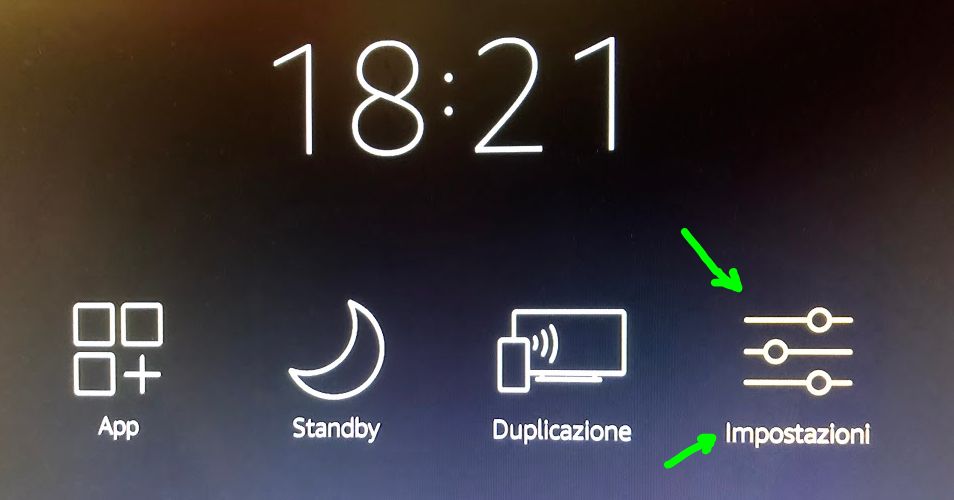 Nowe choose Device


Then Developer Options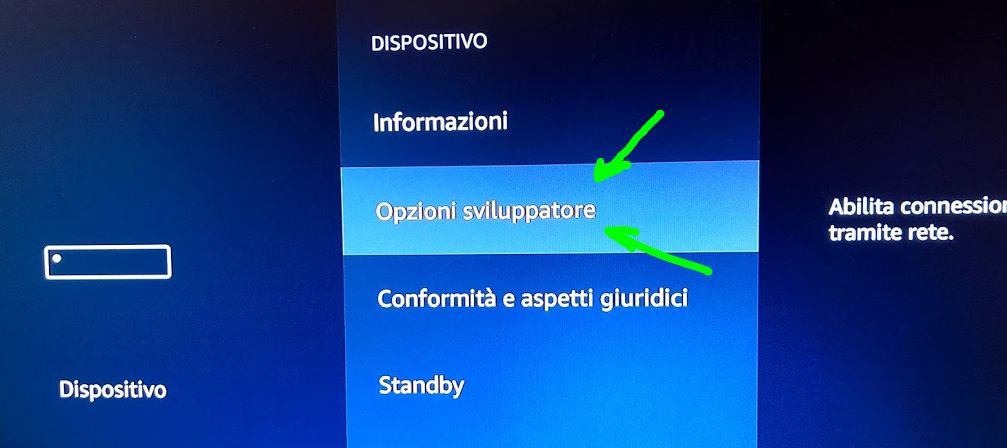 and Apps from Unknown Sources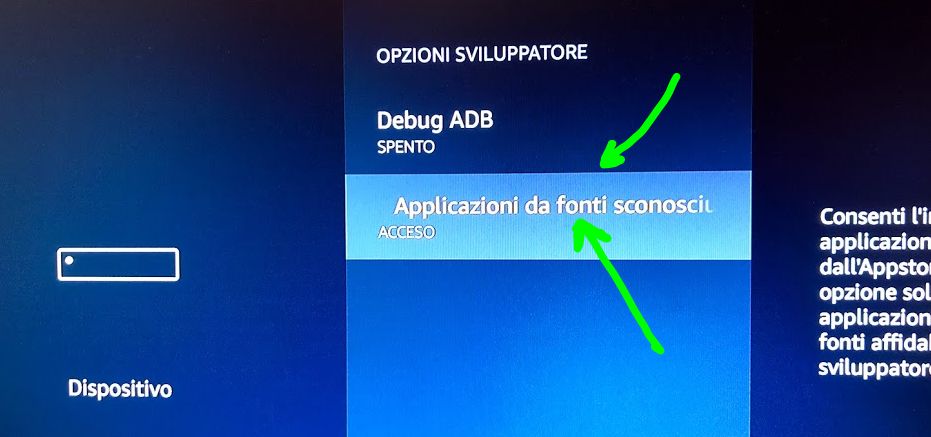 We will be advised that installing Apps from sources not directly verified by Amazon could irreparably damage the device … you have to take the risk to go on and ON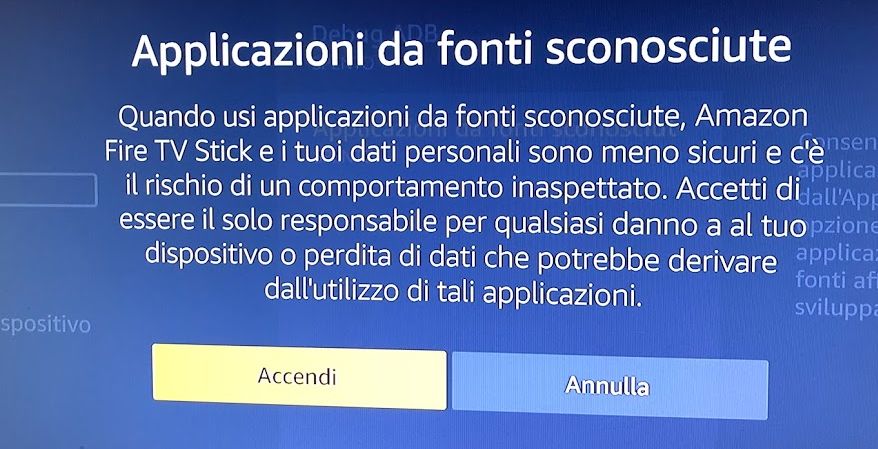 The preliminary steps have been completed. We can proceed with the subject of this article.
Install IPTV Extreme on Amazon Fire TV Stick – LAST VERSION
Open the Downloader App you downloaded earlier and type this address
www.blograffo.net/download/iptv-extreme-apk-v-89-download/
(ATTENTION: From now on, images and descriptions will be related to V82 but you will install v 89!)
Once the page is loaded, make sure that the Java components are enabled by long pressing the menu button on the Fire TV Stick remote control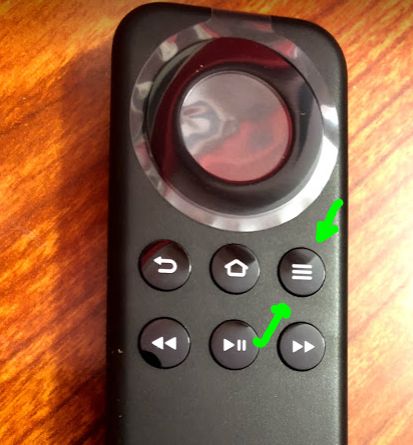 If everything is ok you should read Disable Javascript and Reload Page … in this case do nothing and cancel by back button, otherwise, if you read Enable, you must choose that option.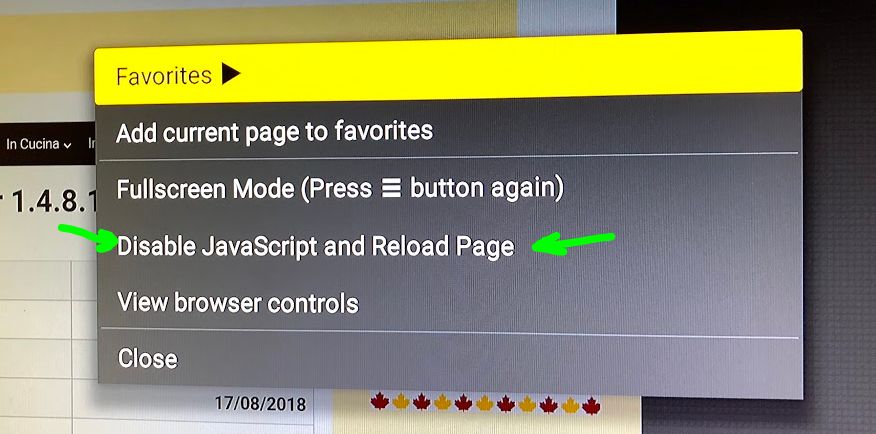 Now, scroll down the page until you find Download and click on it …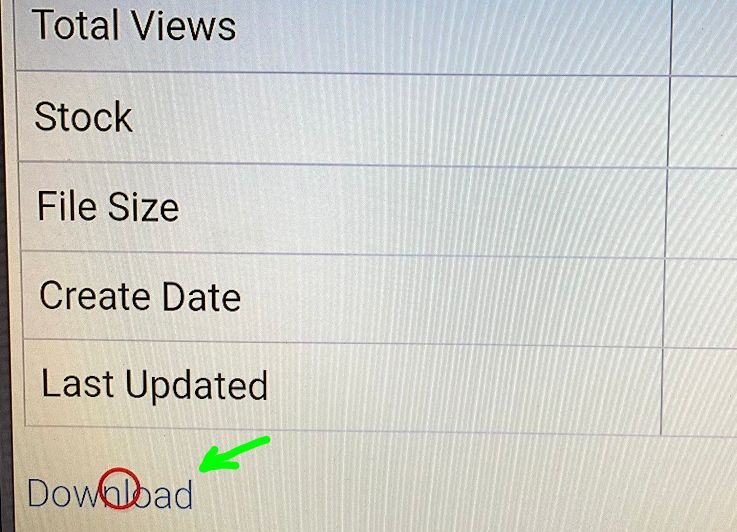 It will start the download and whet it finished You will be asked if you want to install… of course choose INSTALL …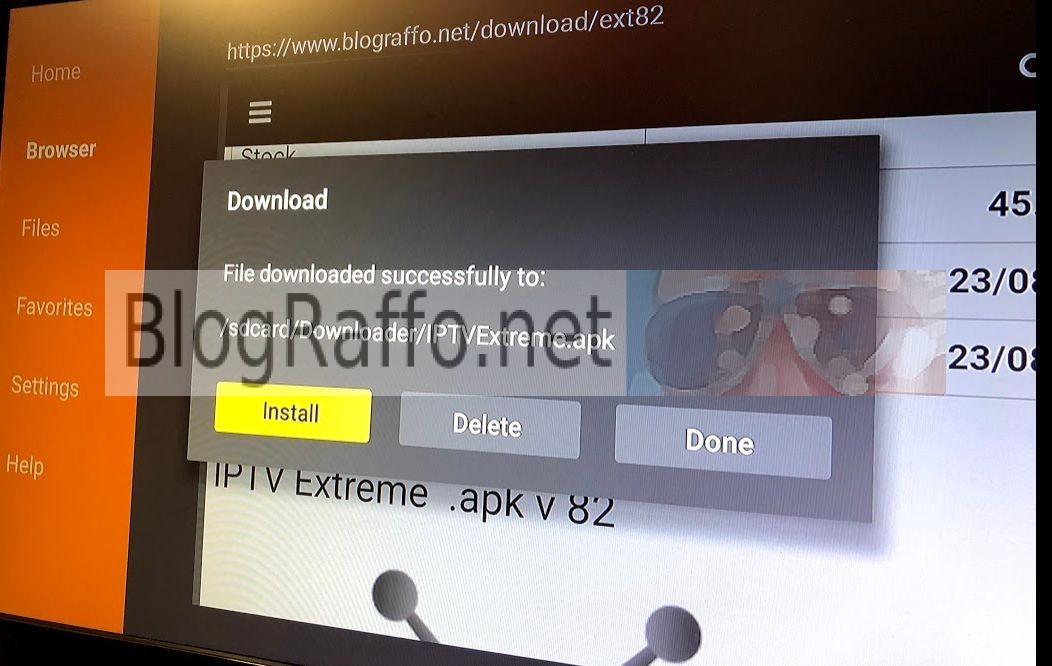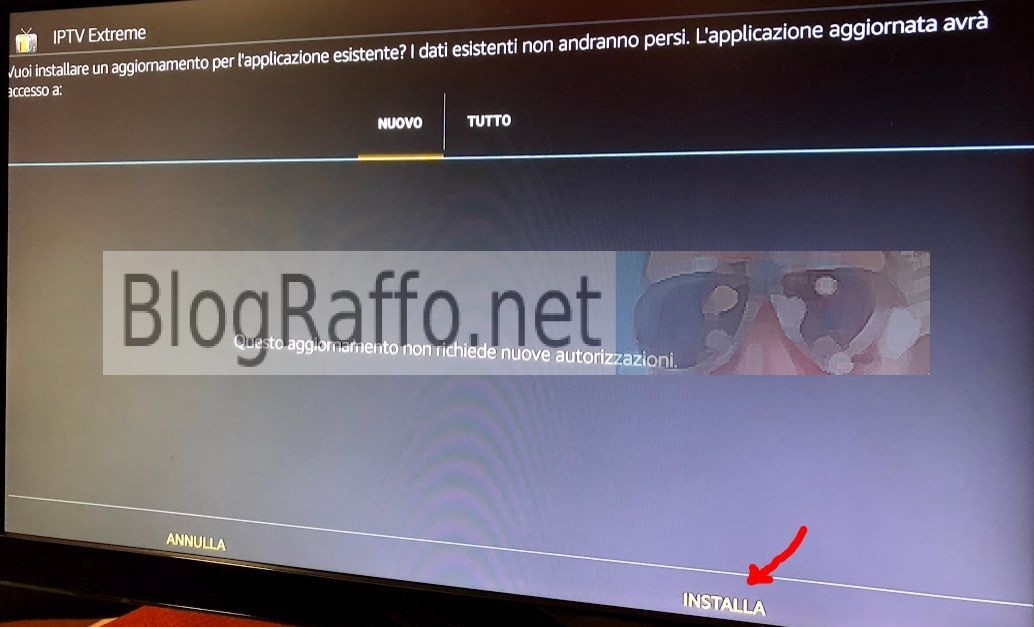 the App will be available in the first line between YOUR APPLICATIONS AND GAMES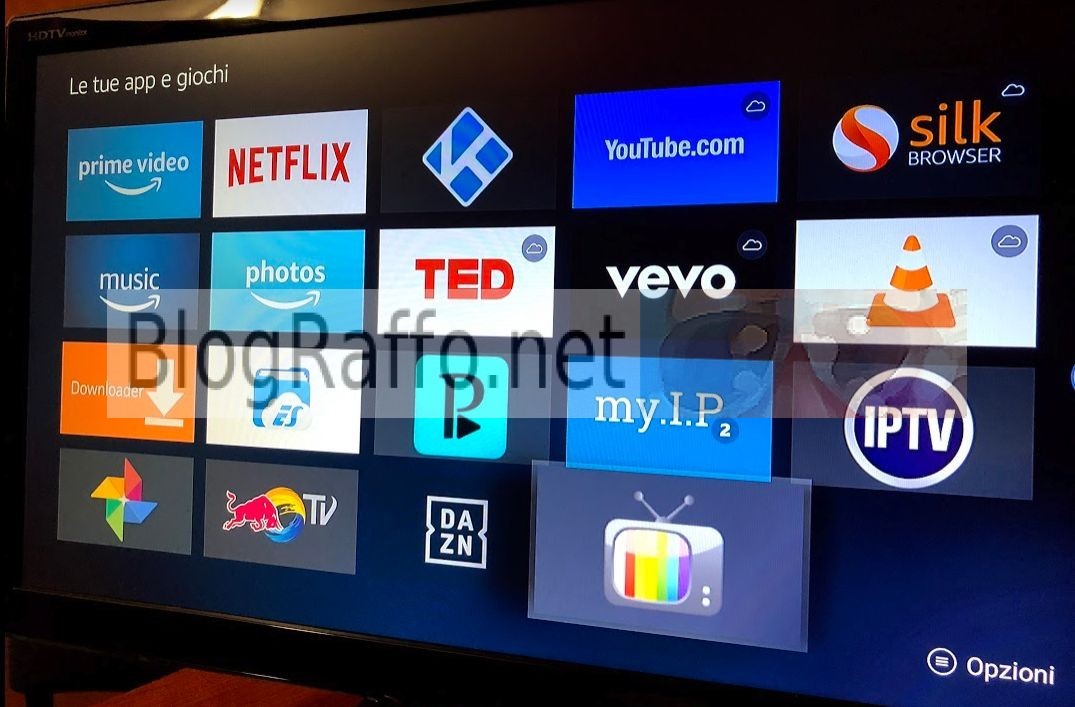 >Per dubbi o suggerimenti…ci scriviamo nei commenti!!!
translated with google translate
16,590 total views, 45 views today